Take a Look at Our Hyundai Vehicle Comparisons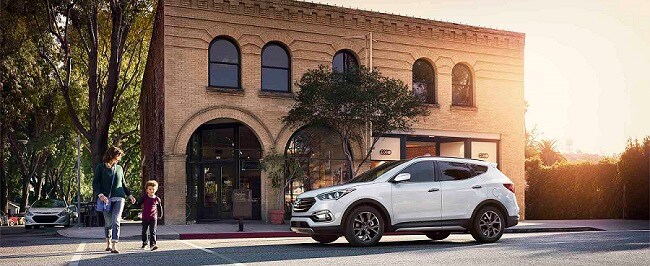 When our Langhorne, Philadelphia, and Feasterville-Trevose customers ask us for car shopping advice, we always give them the same line: Before choosing a car, do your research.
This is a big purchase, and you deserve a little peace of mind. You should know that what you're buying is a cut above the rest. 
At Fred Beans Hyundai of Langhorne, we specialize in these cars specifically because we believe they're the best of the best. See for yourself by browsing through this library of Hyundai comparisons. There are few cars that can come close to matching your Hyundai.
2020 Comparisons:
Hyundai Palisade vs. Honda Pilot
Hyundai Sonata Preview
Hyundai Tuscon vs Nissan Rogue
2019 Comparisons:
2018 Comparisons:
Hyundai Kona vs. Honda HR-V
Hyundai Kona vs. Nissan Kicks
Hyundai Kona vs. Toyota C-HR
Hyundai Kona vs. Toyota Highlander Hybrid
Hyundai Sonata vs. Honda Accord
Hyundai Sonata vs. Ford Fusion
Hyundai Sonata vs. Mazda6
Hyundai Sonata vs. Nissan Altima
Hyundai Santa Fe vs Kia Sorento
Hyundai Santa Fe vs. Santa Fe Sport
Hyundai Elantra vs Honda Civic
Hyundai Elantra vs. Kia Forte
Hyundai Elantra vs. Ford Focus
Hyundai Elantra vs Toyota Corolla
Hyundai Accent vs. Kia Rio
Hyundai Tucson Vs Mazda CX 5 
Hyundai Tucson Vs Rav4
Choose Wisely
Picking a car isn't usually just about looks. It's about efficiency, safety features, horsepower, and so much more. And while two different cars may look pretty similar on the outside, the insides can be deceiving.

For instance, the Hyundai Elantra may not look wildly different from other cars in its class. But when you consider its high gas mileage or its added safety features like Blind Spot Detection or Smart Cruise Control, it really puts the competition to shame.

To see just what your favorite model is capable of, click on the corresponding link on this list. We'll compare it to the next leading car in its class and show you how it comes out on top.
We Have All the Best in Store for You
The proof is in the pudding (or, in the comparison). Once you realize just how capable these Hyundais are, you'll have to come check one out at the dealership.

Our expansive inventory is always packed with your favorite new, used, and certified pre-owned models. You can check it out online today to compare specs, pictures, and even get some price quotes. That way, you'll be more than prepared by the time you come meet our team. 
Try It Before You Buy It
Research is huge part of the car buying process. And after you've read these comparisons, you should have a great idea what you want. But, you won't really know until you try it for yourself.

Schedule a test drive at Fred Beans Hyundai of Langhorne anytime. We're happy to serve all Langhorne, Philadelphia, and Feasterville-Trevose drivers!