Uninterrupted Protection for Your Investment.
Each year, more and more sophisticated technology is built into vehicle to improve their safety, performance, comfort, and value. These same innovations increase the vehicle's reliability. However, if something does go wrong, the necessary repairs are often complex and costly.
To protect your vehicle investment against these shocks to your finances, we offer a selection of Mechanical Repair Service Contract coverage plans that give you uninterrupted coverage on covered parts and labor for up to five years and thousand of miles after the basic factory warranty ends.
Nationwide Protection.
Coverage is effective anywhere within the United States of America, Alaska, Hawaii, and Canada. You are covered even if you're traveling or you move to a different city.
Your Choice of Coverages.
You have a wide choice of protection that you tailor to your needs by choosing the years, miles, and coverage plan that best suits your vehicle and driving needs.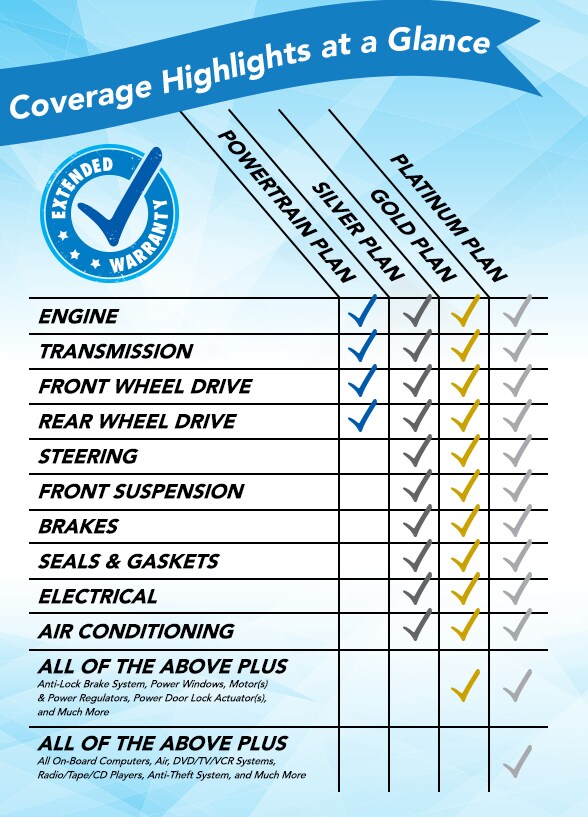 You're Always Covered.
When a repair can't be made by your selling dealer because you're away from home or it's an emergency, the program administration can utilize its national corporate credit card to make immediate payment to the repair facility.
Maximum Benefits.
There is no per-visit limit and no yearly limit on the number of claims that can be made.
Toll-Free Assistance.
Help is just a free phone call away.
Afforable & Convenient.
This economical coverage can be included in your monthly loan or lease payment.
Transferable Coverage.
All coverage plans are fully transferable if the remaining portion of the original manufacturer warranty has  not been reduced or voided.
Low Deductible.
All coverage plans require a low deductible per repair visit.
Maintenance Requirements.
You are required to maintain your vehicle in accordance with the Mechanical Repair Service Contract provisions. You are required to retain copies of all maintenance receipts during the term of the Mechanical Repair Service Contact.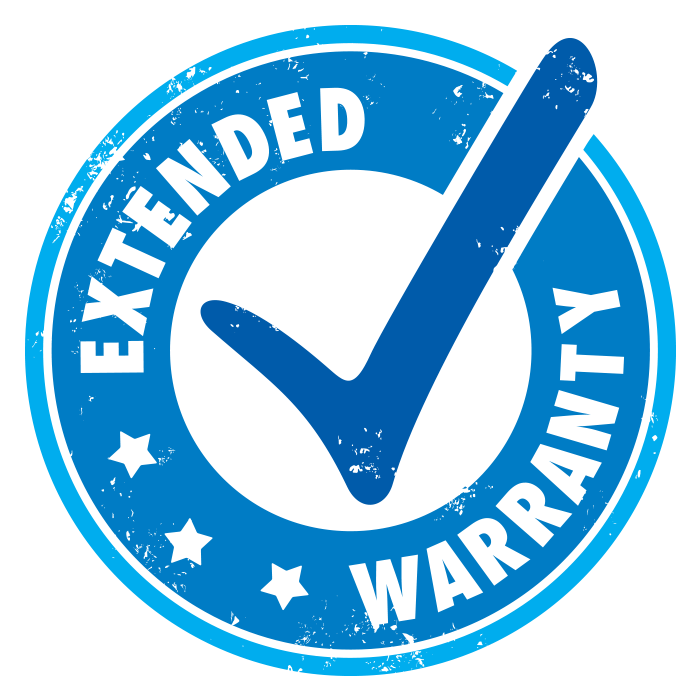 Extended Warranty Questions?
* Indicates a required field
Sales Hours
Monday

09:00AM - 08:00PM

Tuesday

09:00AM - 08:00PM

Wednesday

09:00AM - 08:00PM

Thursday

09:00AM - 08:00PM

Friday

09:00AM - 08:00PM

Saturday

9:00 AM - 5:00 PM

Sunday

Closed