Some Langhorne car owners don't get an in-depth look at the engine and mechanical parts that move and power their vehicles until they're billowing smoke on the side of a highway. Thankfully, a mechanic's degree isn't necessary to know how to prevent this from happening: Regular maintenance, and specifically oil changes, is as vital to your car's performance as putting gas in the tank.
Why Do I Need Oil Changes?
An engine is a very sophisticated piece of equipment, filled with moving parts that not only keep your car functioning but keep you safe by ensuring steady, reliable performance at high speeds. Oil keeps moving parts like pistons lubricated for smooth engine strokes, and it helps move heat away from engine parts that could malfunction if they become too hot. Additionally, oil collects and flushes away impurities like dirt that could turn into clogs and crust that put dangerous strain on engine parts and filters.
Where Should I Get an Oil Change?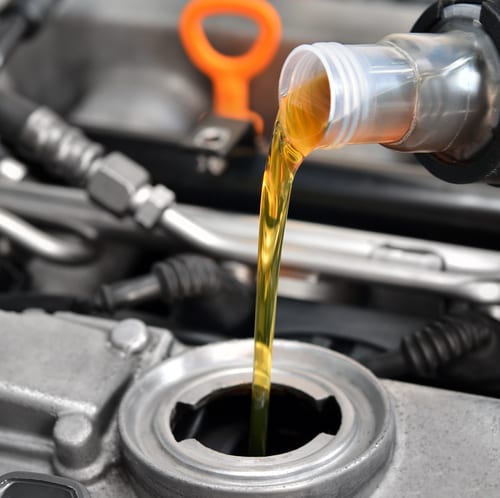 Whenever possible, you should book your oil change in Langhorne, PA at a dealership that specializes in its make and model. There are a number of reasons for this selective approach, including the dealership's ability to offer "insider" knowledge about the right kind of oil for your car and the duration between your appointments for an oil change. The service department at Fred Beans Hyundai, for example, has specially trained staff that knows how to recognize potential issues or concerns while performing your oil change in Langhorne. If you were to go elsewhere for your service, you would likely never receive that "heads up" on checkup scheduling to further investigate the issue. It would grow worse, leaving you with a time bomb of a car repair problem that could strand you without a car for days or weeks.
Is All Oil the Same?
Different grades of oil, much like different grades of gasoline, share common characteristics but are very much independent products. Putting the wrong kind of oil in your car could introduce too much lubrication and prevent a certain amount of natural friction that's needed for smooth operation. Alternately, pouring a low grade of oil into a high grade engine could make sludge that will slow it down. If you aren't sure what type of oil is best for your car's engine, ask your specialist in Langhorne, PA for advice and guidance when scheduling your oil change.
Why Does Old Oil Need to be Removed?
One of the properties of motor oil is removing dirt, debris, and sludge from the inner workings of your engine. If new oil was simply added to the engine, those contaminants would remain in the system and eventually cause performance issues. Much like we sneeze or blow our noses to rid our bodies of germs when we're ill, motor oil is flushed to remove contaminants and is replaced with new oil to begin the cleansing cycle once more. When you schedule your oil change in Langhorne, PA with a dealership like Fred Beans Hyundai, your old oil is also properly disposed of, ensuring that you won't need to face the hassle of finding a disposal site.
Remember: Oil changes are an important part of getting the best performance and the longest lifespan out of your car, so don't neglect them. Worried you might be overdue for one right now? Give Fred Beans Hyundai a call to schedule your oil change in Langhorne, PA today.