At Fred Beans Hyundai of Langhorne, we see a lot of Langhorne and Philadelphia drivers who are interested in the Veloster. However, there are several Hyundai Veloster trim levels to consider. If you're new to the trim level concept or the Hyundai Veloster itself, we want to help you narrow your choices and pick the trim that's best for your driving needs. To that end, below is a quick rundown of everything you should know about each trim level.



Driving Different Veloster Trim Levels
When you choose a 2019 Hyundai Veloster, you'll have five trim level options. The base trim, the Veloster 2.0, uses a 2.0-liter 4-cylinder engine, as does the Veloster 2.0 Premium, the next trim up. The other three available levels, the Turbo, the Turbo R-SPEC, and the Turbo Ultimate, use the same engine, but are turbocharged. This upgrades horsepower from 147 to as high as 201.
According to reviewers, upper trim levels have slightly better suspension and a slightly smoother ride, but even the base trim moves along at a good clip and has respectable road manners.
Safety Features
On many cars, including some Hyundai models, safety features are only standard on upper trim levels. That's why we were amazed and impressed to find so many standard features across the 2019 Hyundai Veloster trims.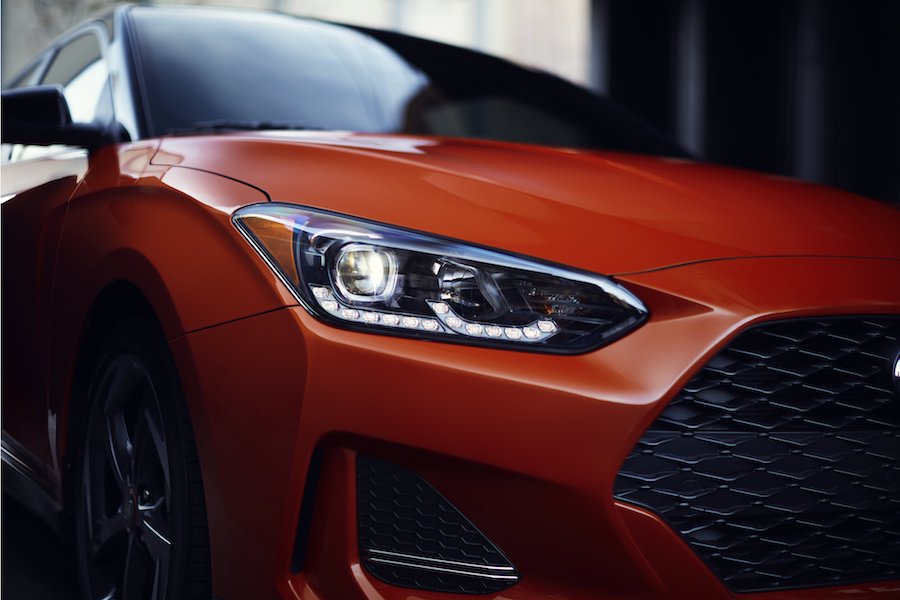 Two of our favorite standard safety features are the advanced dual front airbags and an Occupant Classification System (OCS). The OCS responds to every passenger's height, weight, and position to ensure that, if airbags must deploy, they do so only to the level they are needed without injuring anyone. Standard child seat LATCH points also help with passenger safety and come standard on all Veloster vehicles.
Each Hyundai Veloster trim comes standard with security and anti-theft features, too. The Ignition Key Interlock System helps protect you and your family from intoxicated potential drivers, requiring the driver to blow into a breathalyzer before getting behind the wheel.
Standard Vehicle Stability Management (VSM) capabilities ensure that sober drivers are careful as well. VSM sensors keep your car where it needs to be on the road, and standard features like Driver Attention Warning will let you know instantly if you start to drift.
Technology Advances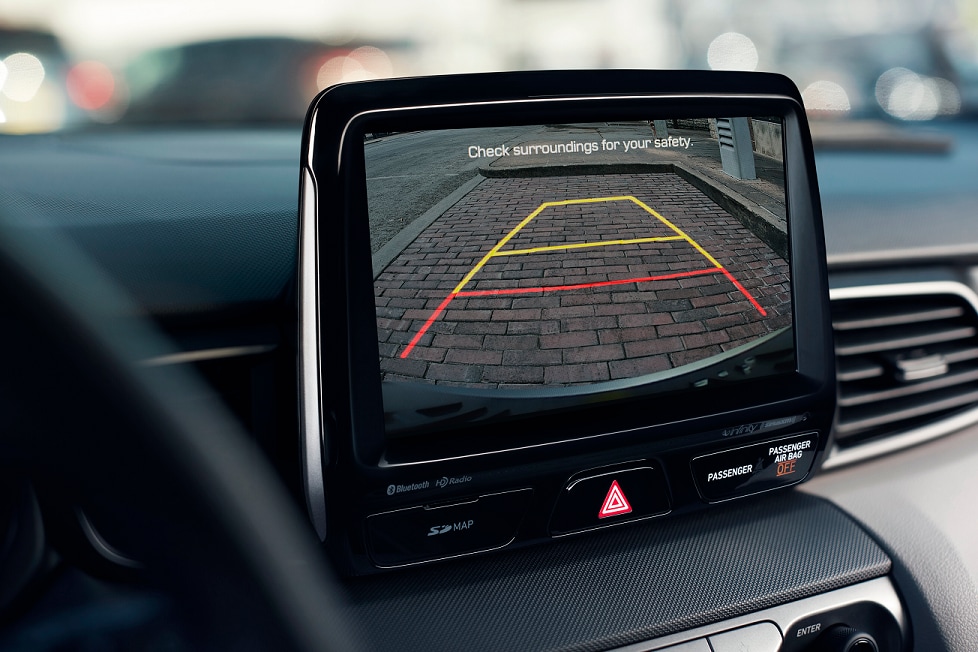 The Hyundai Veloster has received a significant technology upgrade. Our drivers will be familiar with such features as an available tweaked 8-speaker surround sound system and Bluetooth® capabilities that come standard. Android Auto™ and Apple CarPlay® are now standard as well, giving you the option to play your favorite games while on the road or get real-time traffic and weather updates.

The 2019 Hyundai Veloster 2.0 comes standard with a 7-inch touchscreen, while the other trims come standard with 8-inch touchscreens for even easier access to your dashboard controls.
Come Drive Your Favorite Veloster Trim
If you're in Langhorne or Philadelphia and have questions about a specific trim level or configuration, please visit Fred Beans Hyundai of Langhorne in person or online, or browse our full inventory of Hyundai Veloster trims online. Contact our dealership today!