It's hard not to fall in love with a small town. There's the camaraderie you develop with your neighbors, the perks of frequenting mom-and-pop stores, and just plain old quietude. If you enjoy all those things, then you were made for Langhorne.
With only 1,622 residents, if you stay long enough in town, you're bound to learn everybody's name. When you head to your favorite restaurants, like Sandy's Beef & Ale or Bella Tori at the Mansion, you'll always be in good company.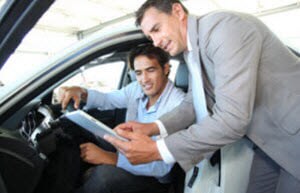 Nevertheless, this charming little borough does draw plenty of other Pennsylvanians, thanks to its #1 attraction, Sesame Place. For your little Sesame Street fan, this park will be absolute heaven.
And if you need your own park to wind down in afterward, pay a visit to Core Creek. Enjoy a picnic or a relaxing hike while taking in the picturesque Langhorne scenery.
Your Premier Hyundai Dealer near Langhorne PA
If you choose our Hyundai dealer near Langhorne, PA, as your trusted source for new, used, and certified pre-owned vehicles, what we can promise you is this: The team at Fred Beans Hyundai of Langhorne will work tirelessly to ensure you have a great automotive experience.
We have one of the biggest inventories around. Not only does it include all your favorite new Hyundai models, like the Elantra and Tucson, but a wide range of pre-owned vehicles, as well. Regardless of which you choose, we can guarantee you high quality and great prices.
You Deserve All the Perks
Our hope is that shopping with us is a fun experience all on its own. Nevertheless, we believe you ought to be rewarded further for your partnership. That's why we've created the AutoRewards program.
Here's how it works: When you sign up for the FREE AutoRewards program, you'll be given a membership card. From a new car purchase to service appointments, you'll be given points every time you work with us.
These points can be used to receive some excellent discounts and perks at our dealership. However, you can also use them at our local shopping and dining partners. Now, that's a great deal!
Earn Points for All Your Routine Maintenance
Like we said, you can earn points just for bringing your car to our service center. Whether your car needs some simple, routine work like an oil change, or you need a much bigger powertrain repair, you'll get points.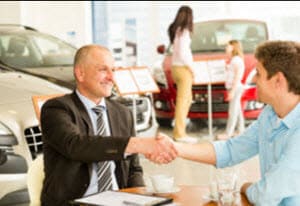 We can assure you, no matter how big or small the job may be, our trained technicians have the know-how to complete the job thoroughly and promptly. We'll keep your car in great shape!
Come Visit Us Soon!
Just like when you visit your favorite mom-and-pop businesses in town, every time you visit our Hyundai dealer near Langhorne, PA, you'll be greeted by a smiling, familiar face.
Visit us today, and we'll help you find your next car in no time at all. Even if you need help getting approved for your loan, our finance team can help. Contact us at Fred Beans Hyundai of Langhorne today to learn more!