Fuel efficiency is the name of the game with the Hyundai Accent, and its extensive safety capabilities and comfortable interior further enhance its appeal. You'll be all set for your commute with this sedan, which is why so many drivers in the Langhorne and Philadelphia areas are eager to give this car a try.
We'd like to help you with your research here at Fred Beans Hyundai of Langhorne. To learn all about the features aboard this car and to start you research off right, keep on reading our guide today!
Shop our Hyundai Accent Inventory!
Standard Fuel-Efficient 1.6L 4-Cylinder Engine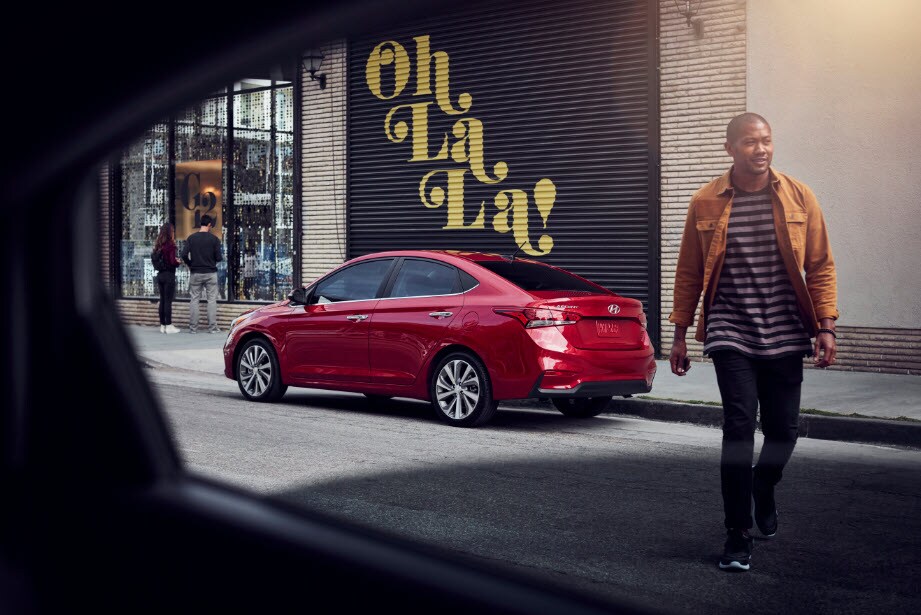 It's all about fuel economy when you're spending long periods out on the road, and luckily, the Hyundai Accent comes prepared. This sedan features a standard 1.6L 4-Cylinder engine that generates up to 120 horsepower and 113 lb-ft of torque.
You'll enjoy some comfortable acceleration from the engine, but most importantly, you'll get up to an EPA-estimated 33 city MPG and 41 highway MPG from this powertrain.* Combined with an 11.9-gallon fuel tank, you can travel farther and make fewer gas station stops.
In order to achieve such an impressive fuel economy, this car is been built with an available Smartstream® Intelligent Variable Transmission. This system does away with gears in order to provide you with a singular wide power band that uses every bit of your car's fuel to the fullest.
Extensive Safety Systems
In order to make sure you're driving safely no matter where you go, this car is designed with features like an available Forward Collision-Avoidance Assist. If you're driving up close to another vehicle, your sedan can autonomously brake to help you maintain a safe following distance. In some cases, it can even help you mitigate or avoid a collision.
If you're stopped on a hill in traffic, you don't want to find yourself rolling back down once traffic starts again. That's why this vehicle is designed with an available Hillstart Assist Control, which holds brake pressure while you switch from the brake pedal to the gas pedal. This ensures you won't roll back down the hill while you're trying to drive up.
Comfort Amenities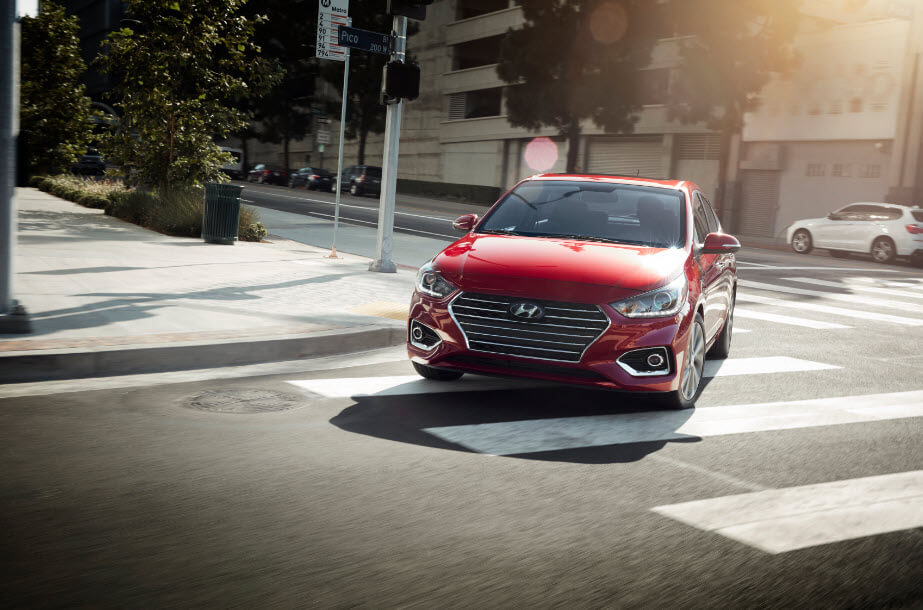 In order to make sure you feel right at home inside the Hyundai Accent, this vehicle is designed with an available Automatic Temperature Control feature. This system manages your cabin's temperature automatically, so your cabin never gets too hot or too cold.
If it's extra cold inside your cabin, you can warm yourself right up with the help of the available Heated Front Seats. This feature allows you to heat up your front seats so you can settle in for those cold winter drives.
Explore the Hyundai Accent
No commute is complete without the right commuter car, and the Hyundai Accent features a compact and fuel-efficient design fit for driving through the Langhorne and Philadelphia areas. To help you learn more about this vehicle, Fred Beans Hyundai of Langhorne is here with more reviews on this impressive sedan.
To follow up your research, follow our available links and keep on reading today!
* EPA estimates for comparison. Your actual mileage will vary with options, driving conditions, driving habits, and vehicle's condition. Some accessories are not available on some models. While the information contained in this website was correct at time of publishing, specifications and equipment can change. Hyundai reserves the right to change product specifications and equipment at any time without incurring obligations. Some vehicles are shown with optional equipment. Specifications apply to U.S. vehicles only. Please contact your Hyundai dealer for current vehicle specifications.