Understanding the warning and indicator lights found on the dashboard of your 2018 Hyundai Tucson is important in keeping you and your family safe while on the road. Warning lights are designed to alert you to mechanical issues that if ignored, could cause a serious breakdown or accident. Indicator lights are designed to inform you when certain vehicle features are either in-use or when the vehicle's system detects a non-emergency issue.
We here at Fred Beans Hyundai of Langhorne are committed to helping drivers in the Philadelphia and Langhorne region have a better understanding of their vehicle's capabilities. Continue reading this simple guide to learn how to identify some common symbols and what steps to take when they appear.
2018 Hyundai Tucson Warning Light Symbols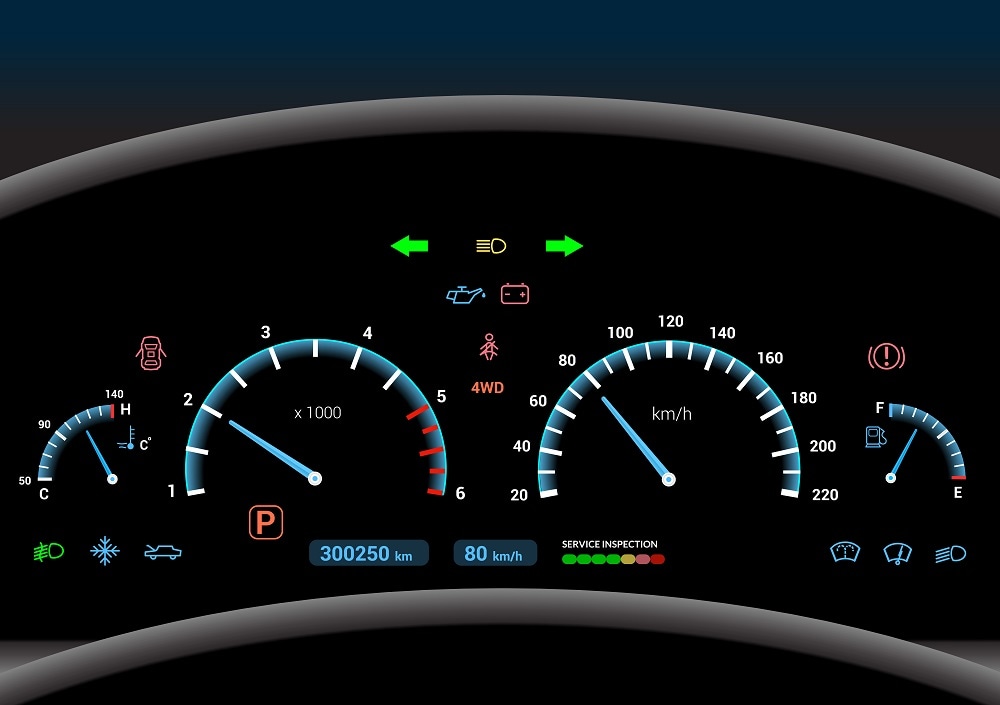 When you first turn over the ignition key to start your vehicle, you might notice a number of warning and indicator symbols flash and then disappear. This is normal and should not immediately cause alarm. If any symbol remains lit after you start the engine, you should closely examine the issue before heading out on the road. If you are experiencing any of these symptoms, generally you should head to your nearest service center as soon as possible. Some common warning symbols you'll find on the 2018 Hyundai Tucson include:
Charging System Warning Light - this symbol looks like the top of a battery with - and + symbols. If illuminated, it means your battery is not being charged. Immediately unplug any electrical accessories and avoid using items like the radio or power windows. If driving, do not turn off the engine until you are in safe location. You should immediately head to a service center to have your electrical charging system inspected.
Engine Oil Pressure Warning Light - this symbol looks like a dripping oil can and means your oil pressure is low. You should immediately check your engine's oil level and add the required amount. Should the light remain lit, schedule a service appointment as soon as possible.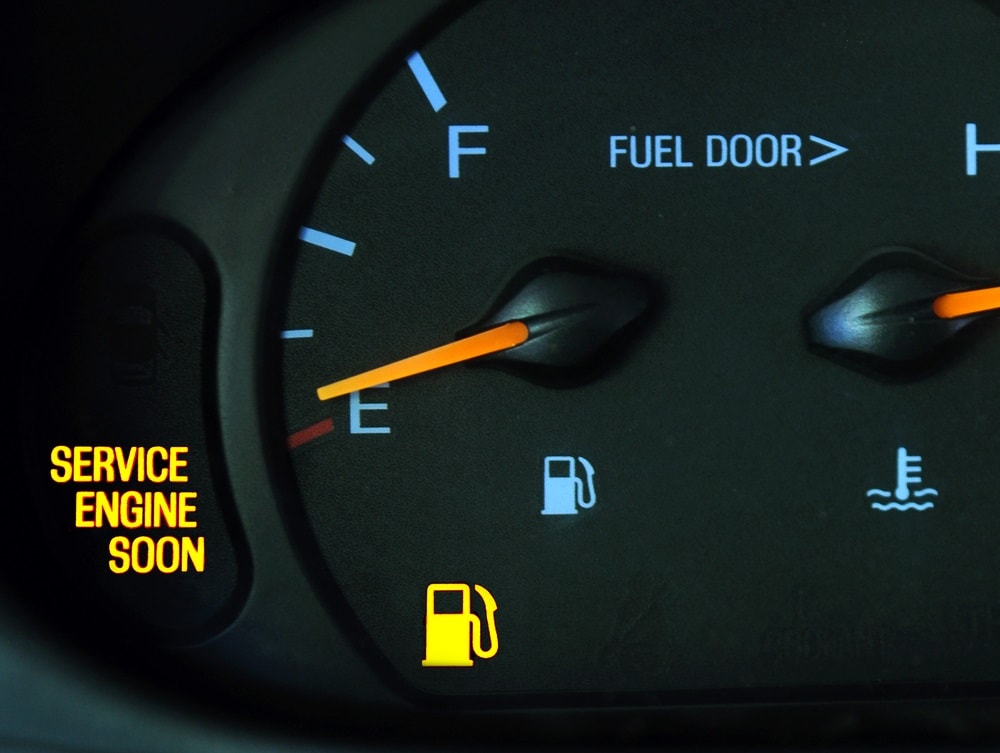 Low Fuel Warning Light - this symbol looks like a standard gas pump, and when lit, means your fuel level is dangerously low. Immediately seek out the nearest gas station to avoid a breakdown.
Low Tire Pressure Warning Light - this symbol looks like a horseshoe surrounding an exclamation point and indicates the air pressure in at least one of your tires is low. Pull over to the nearest gas station or service center, and check each tire's pressure level.
Headlight Warning Light - this symbol looks like an illuminated light bulb with an exclamation point in the center. If lit, it means one of your exterior bulbs is malfunctioning or needs to be replaced.  Schedule a service appointment at your earliest opportunity.
Master Warning Light - this symbol looks like a triangle with an exclamation point inside and appears when attention is required for any of the following systems:
Blind Spot Detection
Lane Departure Warning
Tire Pressure Monitoring
Service Reminder
Low Washer Fluid
2018 Hyundai Tucson Indicator Light Symbols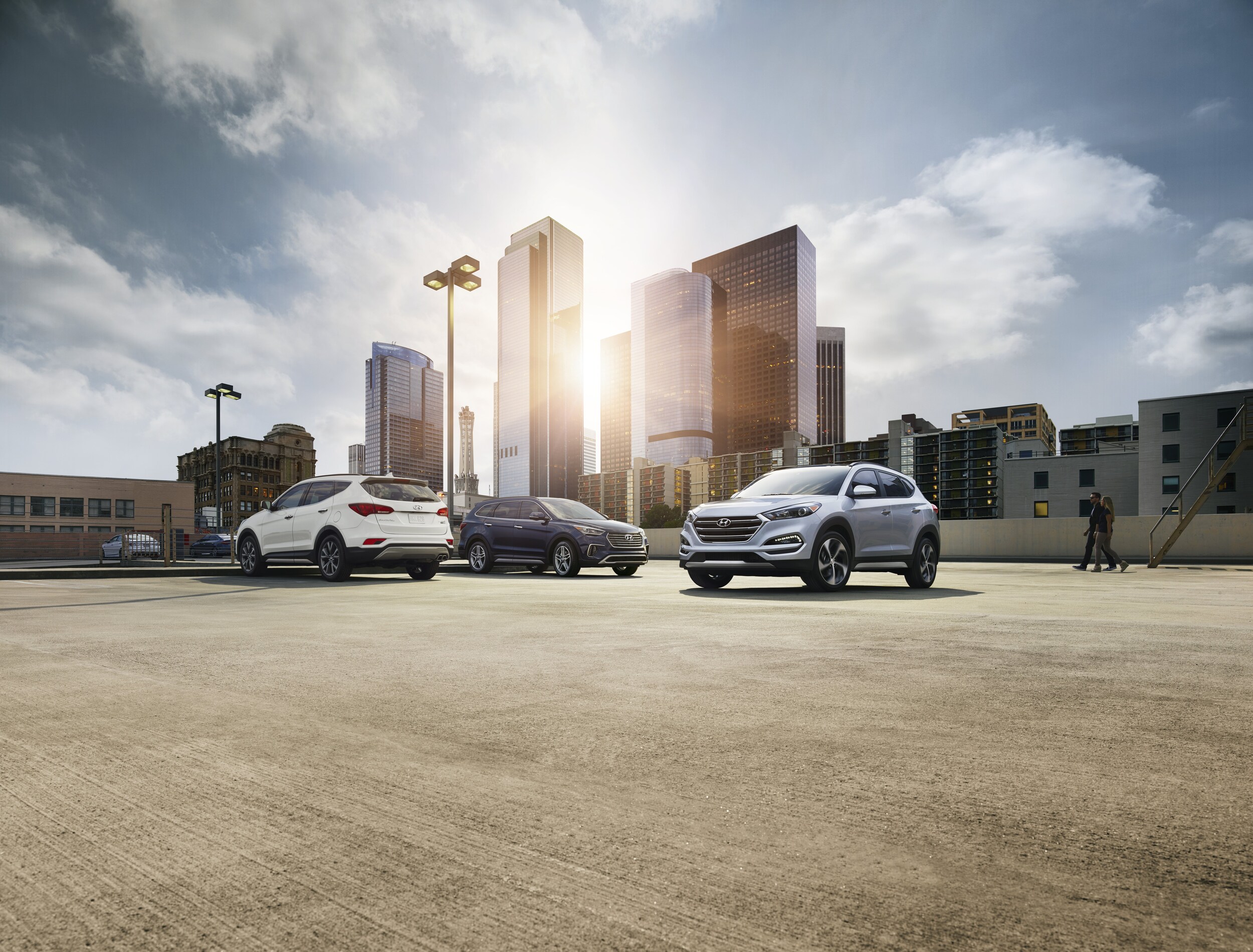 Indicator symbols are designed to alert you when a certain feature is engaged or when something on your vehicle needs attention. Unlike warning symbols, indicators don't always mean there's an immediate issue, but still shouldn't be ignored. A few common indicator symbols include:
Malfunction Indicator Light - perhaps more commonly known as the Check Engine light, this symbol looks like the profile of a car engine and indicates when there is a malfunction with your vehicle's emission control system. Schedule a full diagnostics test at your earliest opportunity.
Electronic Stability Control Indicator Light - this symbol looks like the rear of a car with two wavy lines underneath the tires. This symbol will flash for a few seconds to alert you that the system is engaged. If this symbol remains lit while driving, a malfunction has occurred, and a service appointment should be scheduled.
Immobilizer Indicator Light - this symbol looks like a profile of a van or SUV with a key inside. This indicator will stay lit for up to 30 seconds to note when the smart key feature is in use.
Cruise Indicator Light - this symbol appears as CRUISE when the cruise control system is enabled.
Schedule Service for Your 2018 Hyundai Tucson Today!
If you notice a warning symbols keeps popping up on your dashboard, stop ignoring it. At Fred Beans Hyundai of Langhorne, our team of highly skilled technicians are committed to keeping your vehicle operating at its best condition and keep you safe on the road. If you're a driver near Langhorne or Philadelphia, stop by during service hours or schedule an appointment today!